Our Services
Our State-of-the-Art Practice
At Snyder Dermatology, we consider each patient as deserving of special attention to fit their unique skincare needs. Our 2 facilities in the Austin and Round Rock, TX area are both equipped with innovative technology, cutting-edge treatments, a team of experienced board-certified dermatologists, and highly trained staff members.
Snyder Dermatology serves not only as your general and cosmetic dermatology center, but also as a skincare spa. From the moment you step into our inviting office, we will do all we can to give you the results you want. If you have questions about any of our services or your specific skin conditions, we would be happy to give you answers in a private, personalized consultation. You will never be pressured into a service or procedure that is not right for you. It is important to turn to a doctor, who has the expertise and training, you can trust.
View facilities
View Services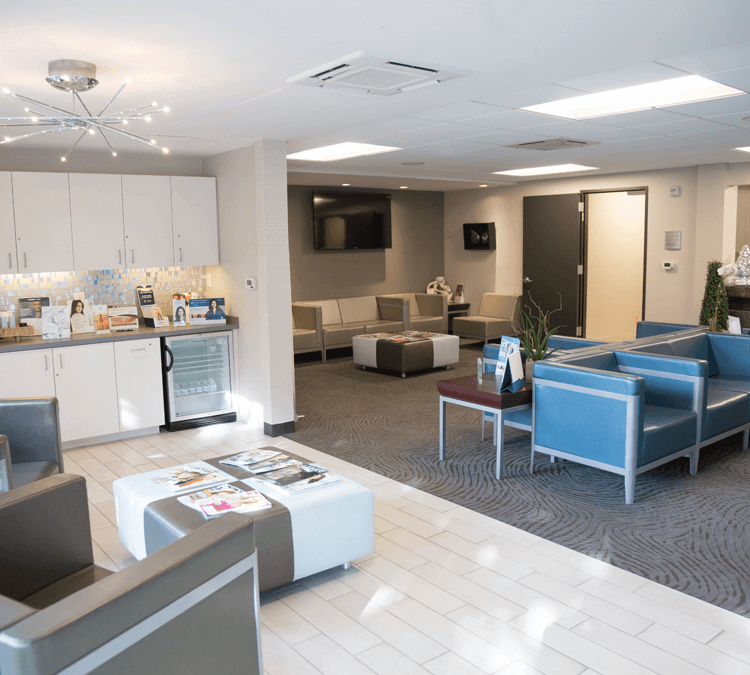 Reviews
I went in for a consultation for a scar I had from a procedure done last year. First off, the office is gorgeous with beautiful art pieces adorning the walls and a wonderful group of staff members that greet you with a warm welcome. I met with Dr. Foley who was kind and attentive as I told her about my nightmarish experience that I had at a med spa in California where I formerly resided. She listened to my concerns and recommended that I start with micro-needling to diminish the appearance of the scarring. This is when I was introduced to the esthetician Robin who was beyond outstanding and patient as she explained in detail each procedure and went over the cost details. I felt so comfortable that I decided to get my first micro-needling session with her on the very same day. I am so glad that I did because she was so gentle and checked in with me during the whole process to assure that I wasn't uncomfortable or feeling any pain. Honestly, I felt that the micro-needling experience was quite pleasant and therapeutic in the hands and expertise of Robin. Thank you again Synder dermatology for a wonderful first time experience.
Yelp
I am so grateful to have found this office and the best Dermatologist. I see Dr Elizabeth Foley for my Rosacea. I had been through 3 different Dermatologist who had pretty much given up on me. I was determined to find someone that would help me look myself again.Dr Foley is an amazing doctor. Her bedside manner, the best. I finally felt like someone was listening and understood what I was going through. I can't thank her enough. I highly recommend her to any/everyone.
Yelp
Visited their central Austin location. Very pleased with the treatment I received there and their wide range of services. Dr. Parker was very informative and made my experience pleasant.
Yelp
I can say that I've never been more happy to write a review as I type this!This is based on my recent experience with Dr. Foley for a dermatology appointment for skin & hair. Dr. Foley did 3 things well: Solutions-oriented, Education, & Bedside Manner.Solutions-oriented - I went to a previous "specialist" to get my hair and skin issue resolved. She prescribed me a bacterial medicine and said "There's nothing we can do." I used the medicine for 3 months with no incremental impact. I decided to go with a second opinion and go to Dr. Foley. She assessed me and quickly came up with 4 solutions for my issues (injections, shampoo, gel, and pill) with the narrative "I like to attack the issue aggressively. And guess what? Dr. Foley's solutions are working!!Education - Dr. Foley walked me through the science of my issues and how each of her 4 solutions would help resolve the issues. I enjoy knowing HOW things work and Dr. Foley's expertise in dermatology was very clear - not to mention her ability to simplify her education into lay terms so you understand. When I shared my specialist experience, she said "You don't have a bacterial issue. That diagnosis was wrong and I'm sorry that person led you in the wrong direction." This is the benefit of getting a second opinion of a true subject matter expert like Dr. Foley.Bedside Manner - First off, Dr. Foley is hilarious! If you like jokes/natural humor, it's an added plus of seeing her. Throughout the injections, she was extremely patient and continued to check-in - which demonstrated an awareness to the patient experience (vs a simple doctoral transaction). Dr. Foley has me scheduled to come back next month to check on the impact of her recommendations. Not only am I going to be happy to show her the progress, I'm excited to laugh with her. Dr. Foley: Thank you for not only being good at what you do and helping to resolve my issues, but giving me hope again :)
Yelp
I had my first appointment today, and it was a great first experience! I was seen on time, the appointment was upbeat and fun (which I didn't expect), and I was out the door in no time. Dr. Foley and the staff were amazing. Glad that I decided to finally do something about my skin!
Yelp
4.9
514 Total Reviews
Meet Our Doctors
Snyder Dermatology is the premier practice for medical and cosmetic dermatology in Austin, TX. Centrally located, our dynamic team of board certified dermatologists focus on providing patients with the most advanced medical care and treatment options. Our practice is distinguished by our compassion, our desire to fully understand our patients' needs, and our commitment to being good stewards in the communities where we live and work. Our experienced, bilingual medical team includes Dr. Renee Snyder, and Dr. Jennifer Aranda. Dr. Snyder's peers honored her as a "Rising Star" from 2012 – 2014 and a "Super Doctor" in 2015 and 2016.
Our medical services cover the full spectrum of dermatological care, ranging from the treatment of skin cancer, acne, vulvar disorders, and age spots to eczema, hair loss, hyperhidrosis, melasma, psoriasis, and more. We offer cosmetic services with state-of-the-art technology. Services include Ultherapy®, Kybella®, fractional laser treatments, photofacials, laser hair removal, microdermabrasion, sclerotherapy, Restylane®, Juvéderm®, Radiesse®, and BOTOX®. With a medical spa on-site, we strive to be the provider of choice for all of Austin's skincare needs.
*Individual results are not guaranteed and may vary from person to person. Images may contain models.